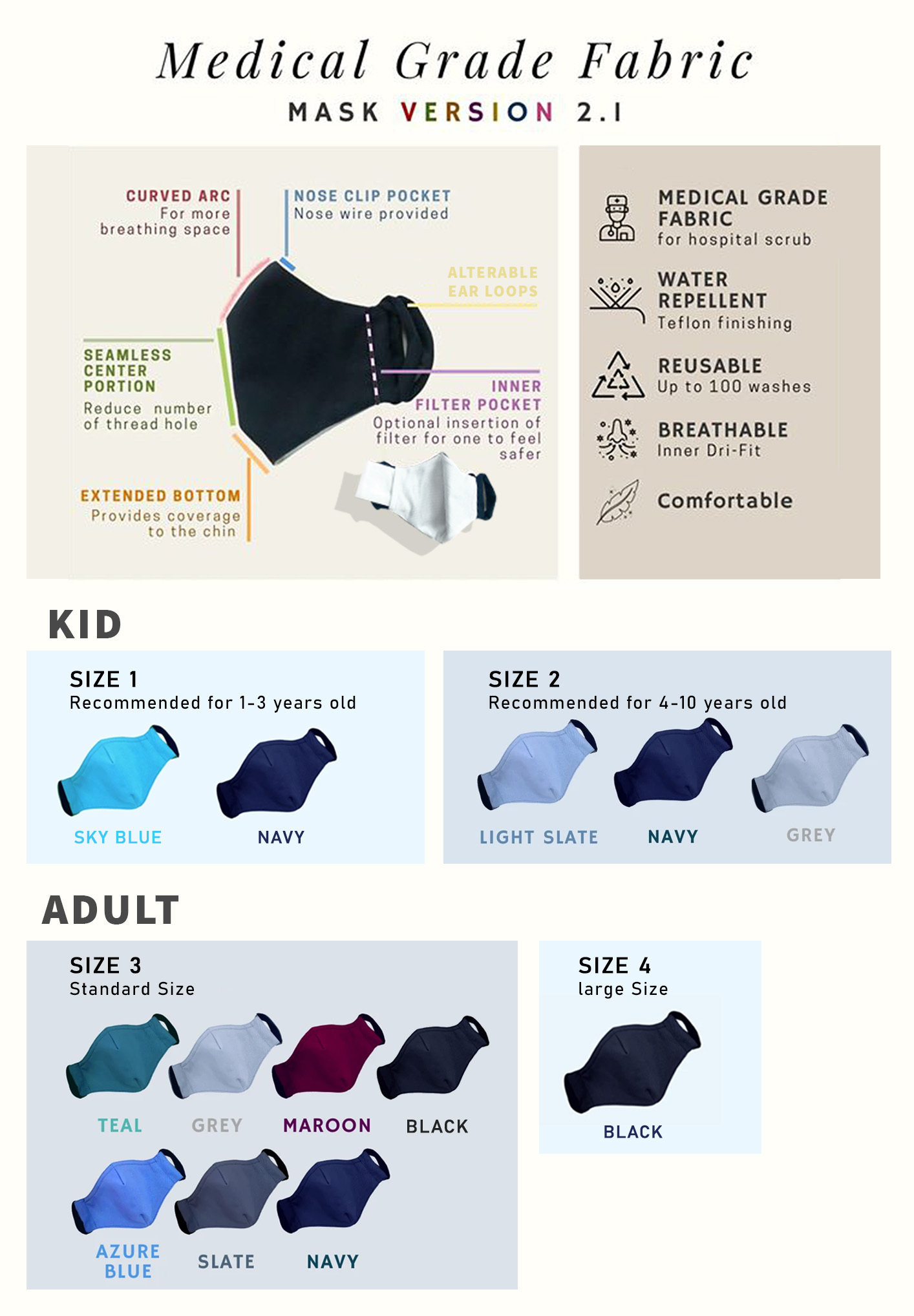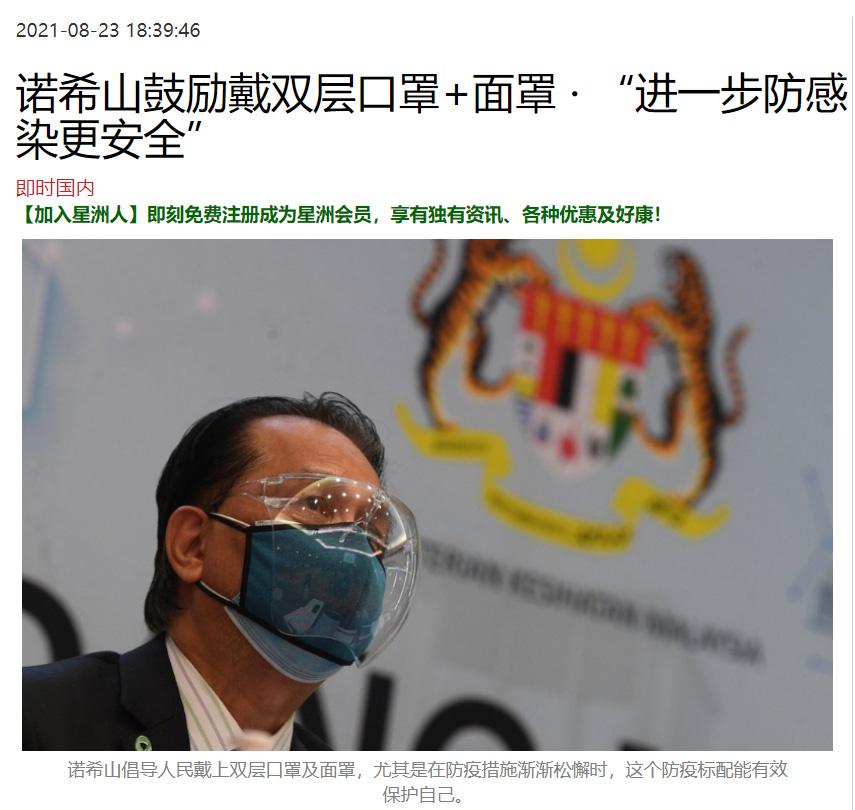 ---

VERSION 2.1 升级版
新改良尺寸及细节

口罩解说 (购买前请仔细阅读)
About our mask (please read before buying)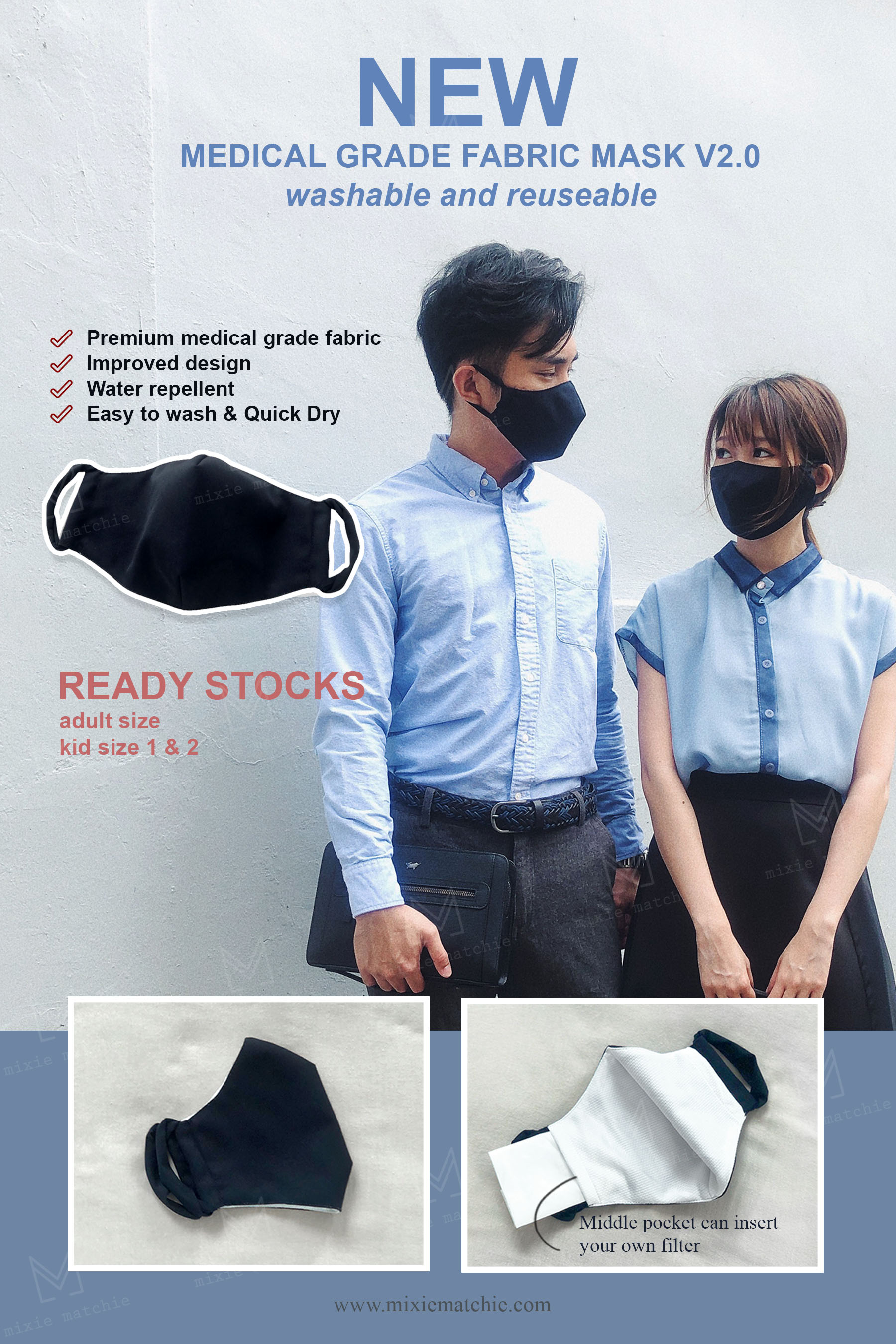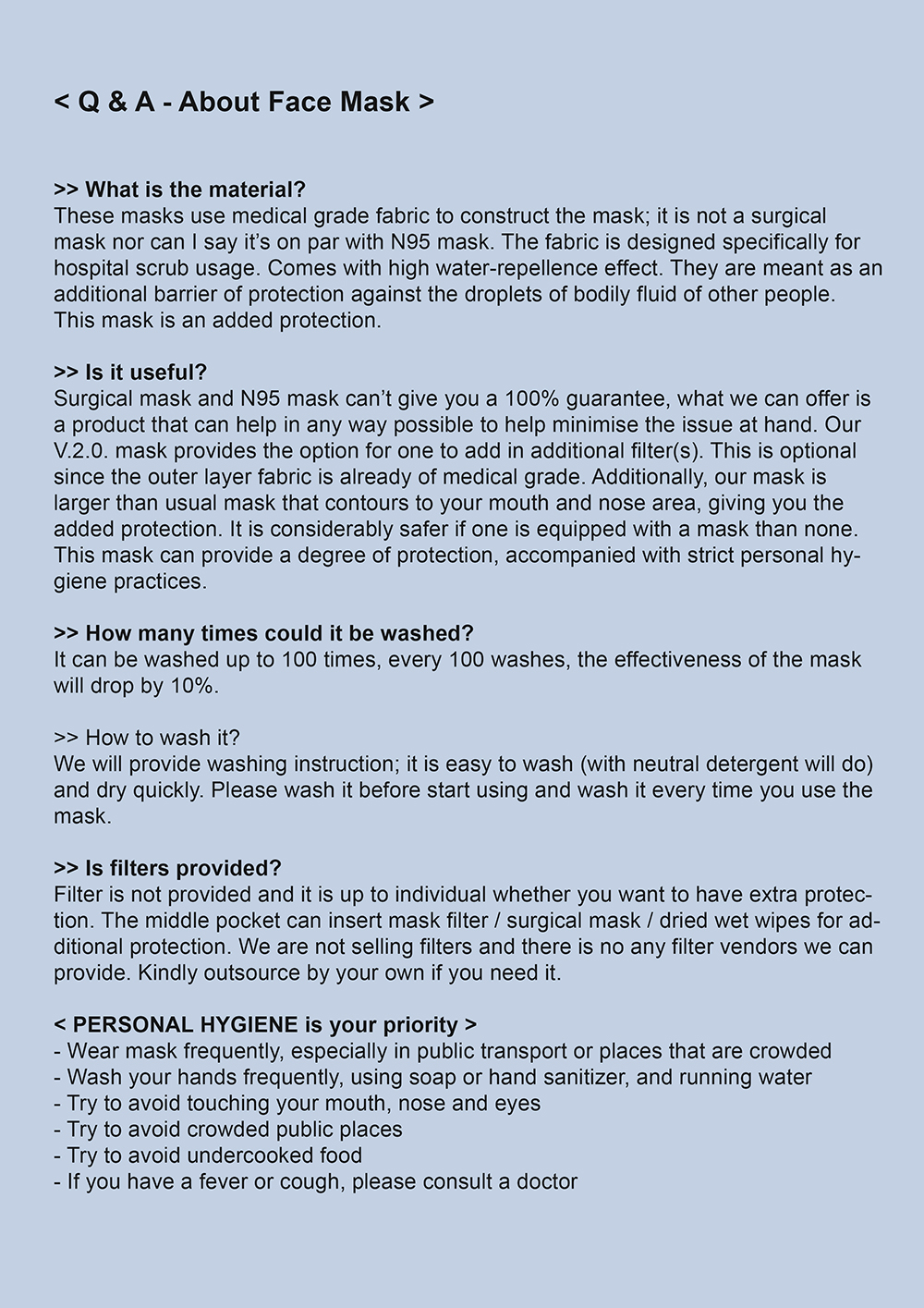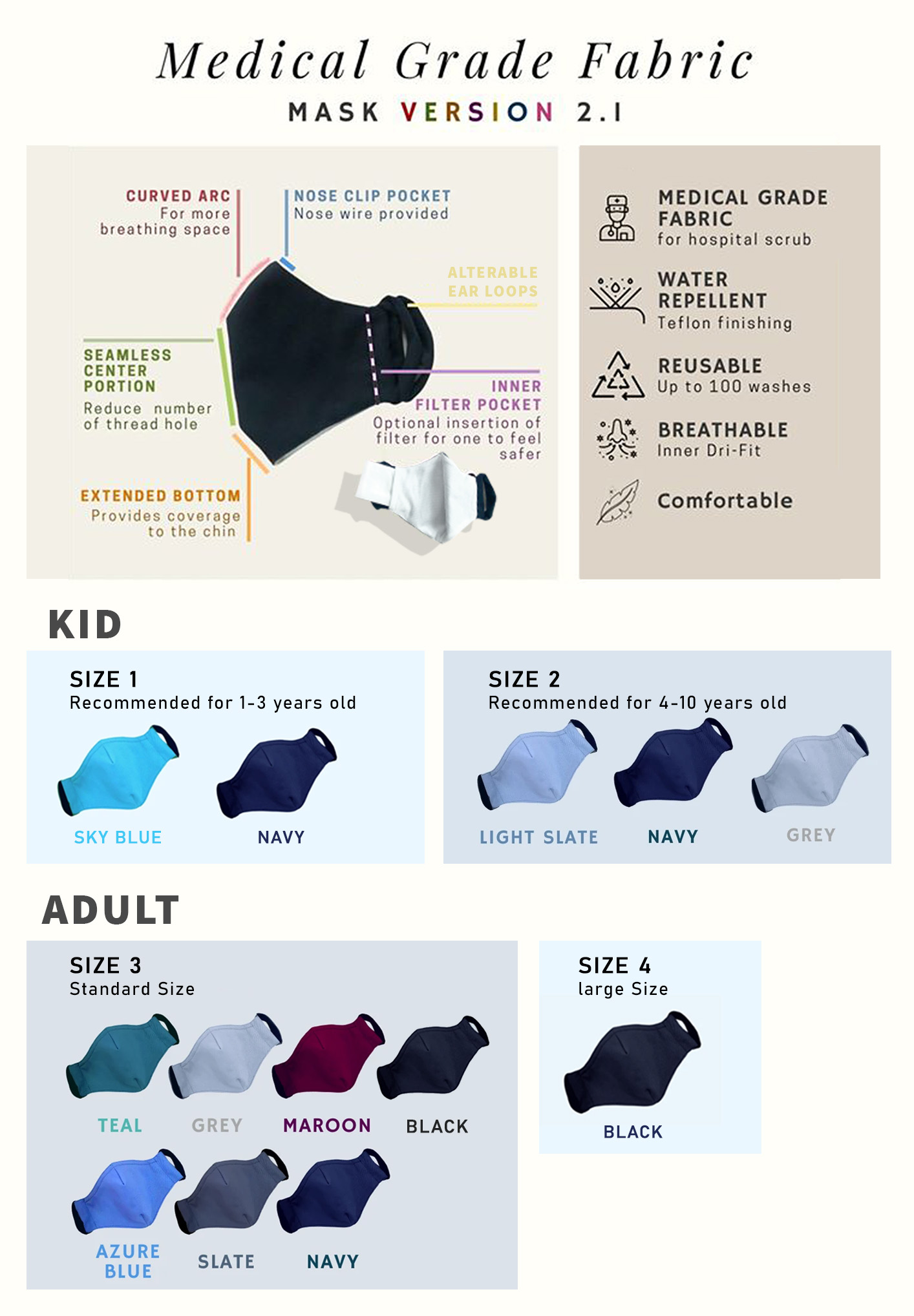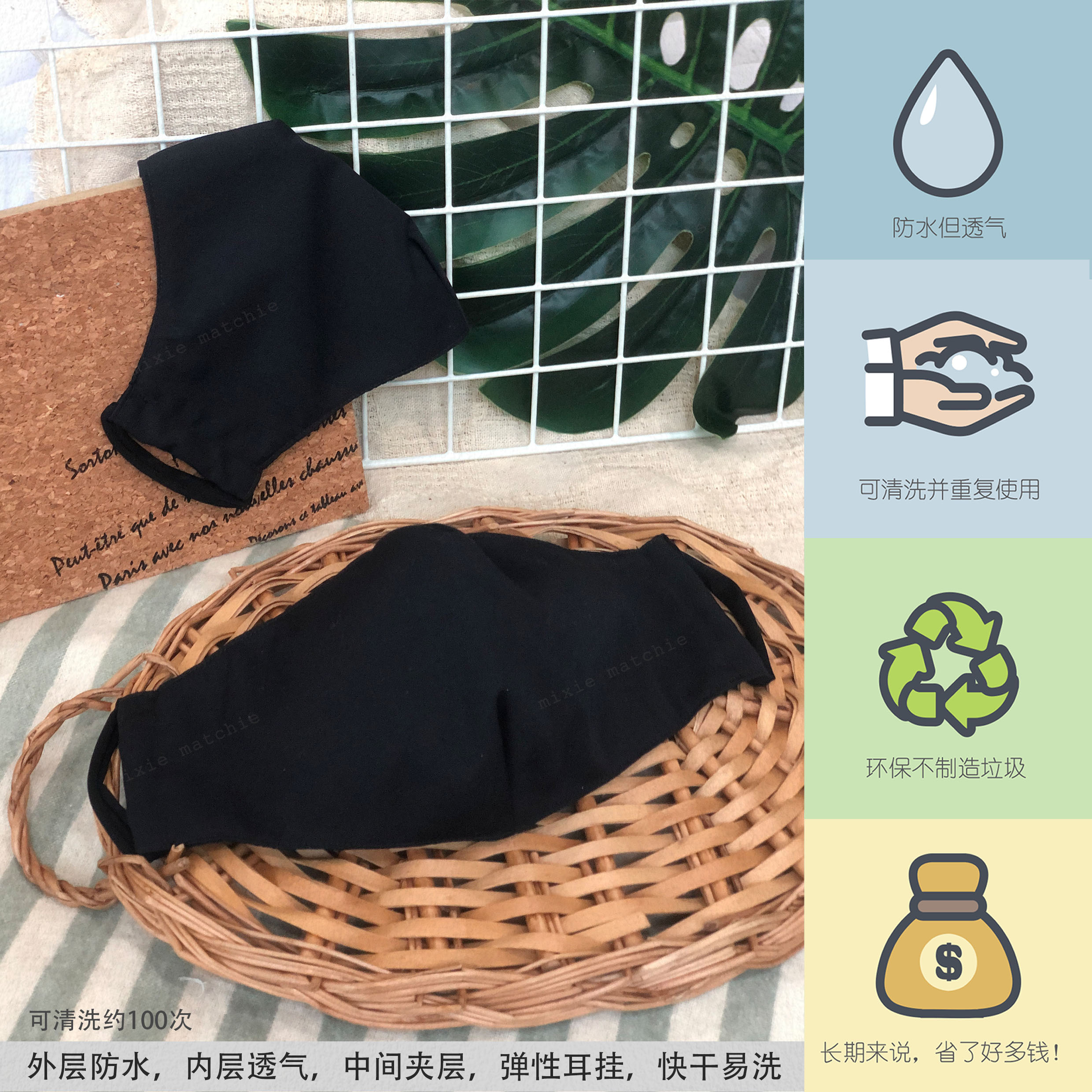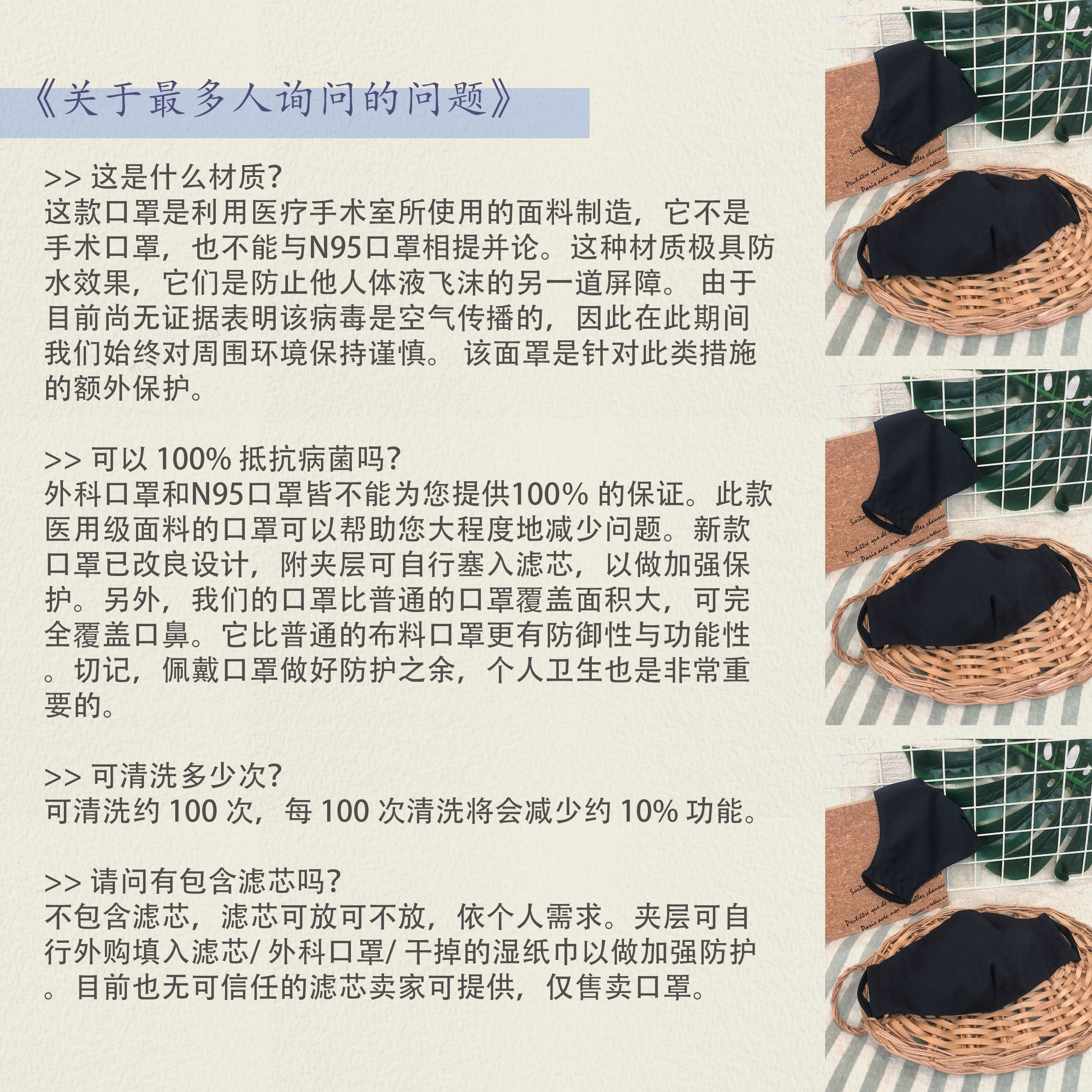 口罩分成四个尺码
About Sizes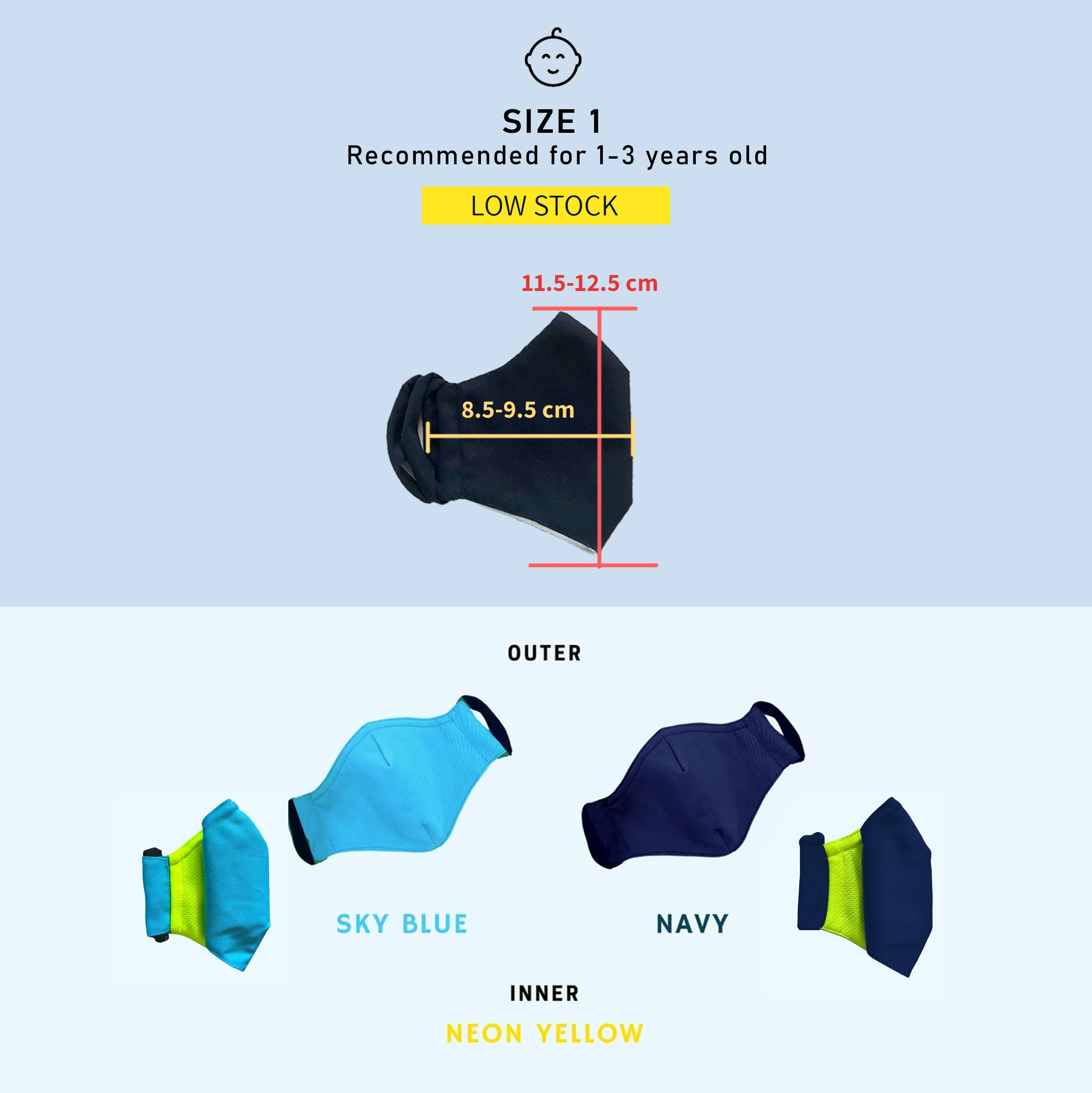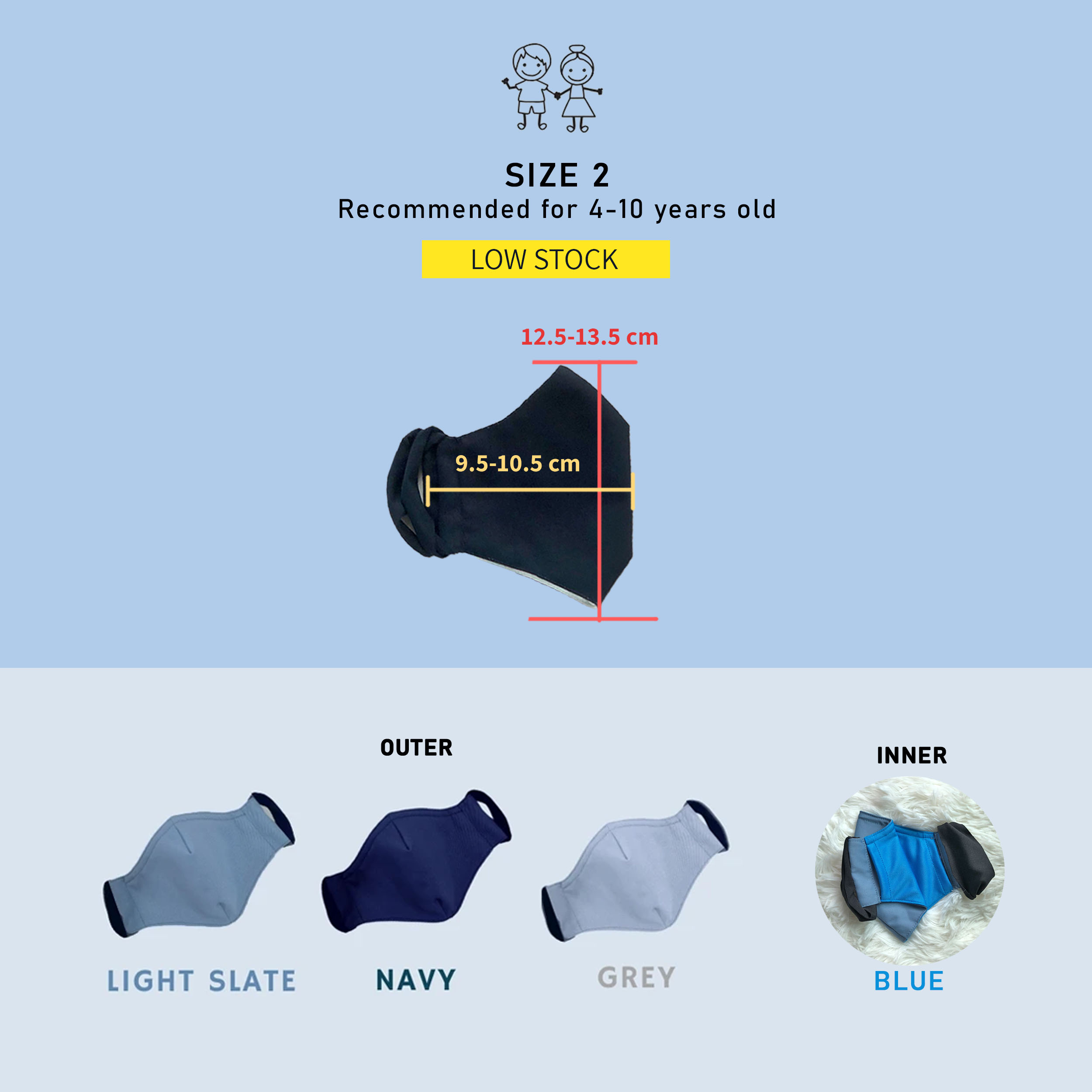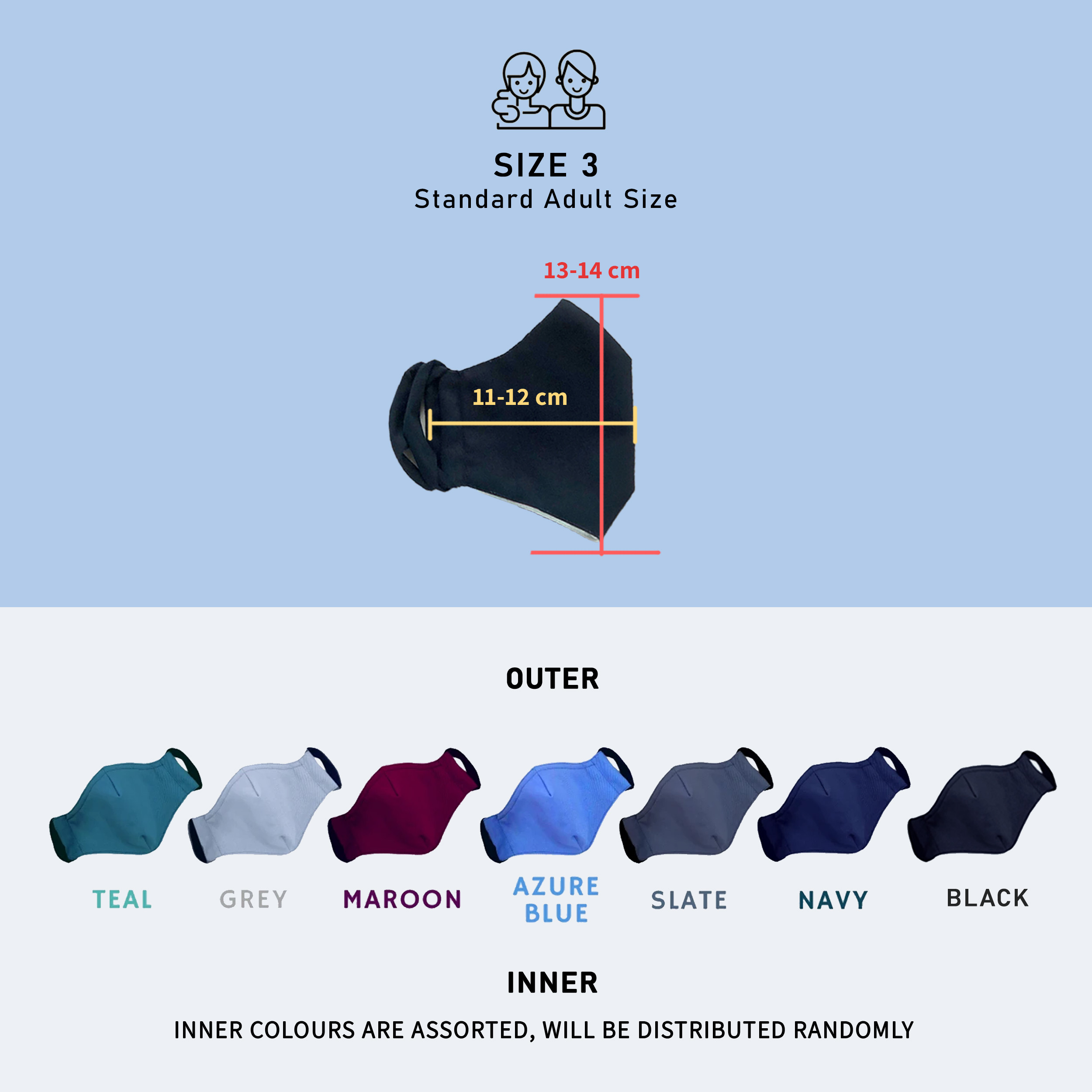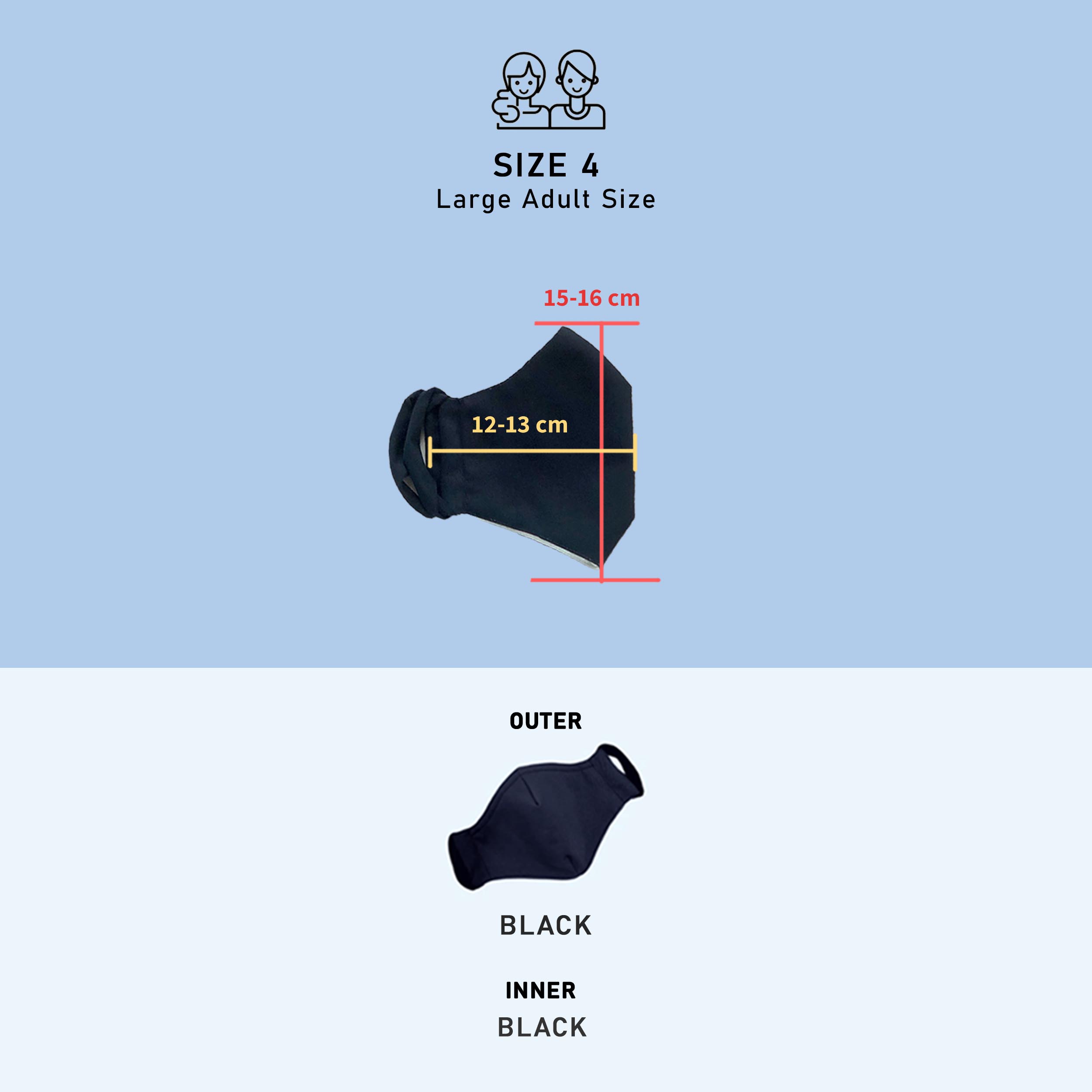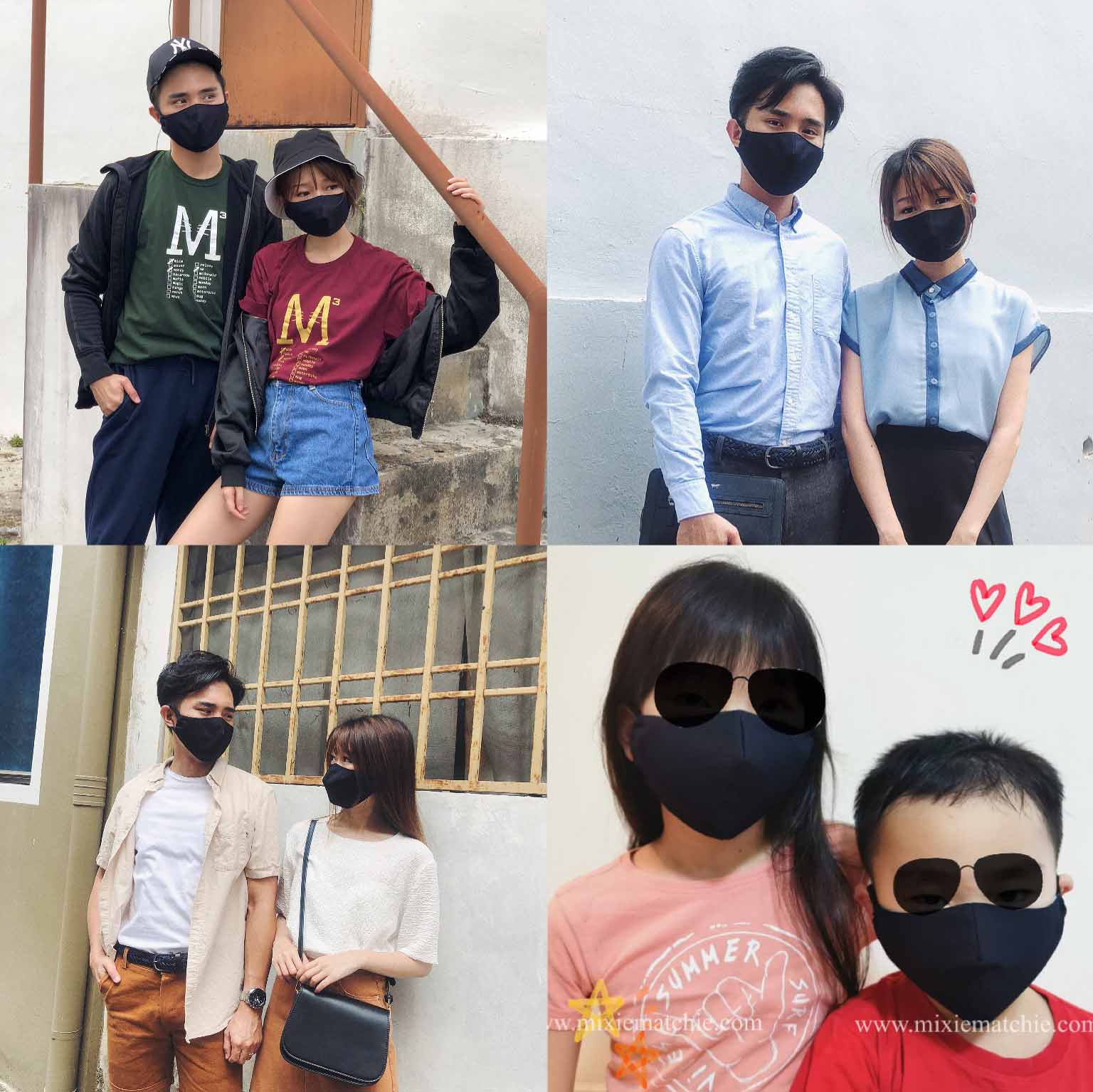 口罩的使用及清洗方式
About the washing instruction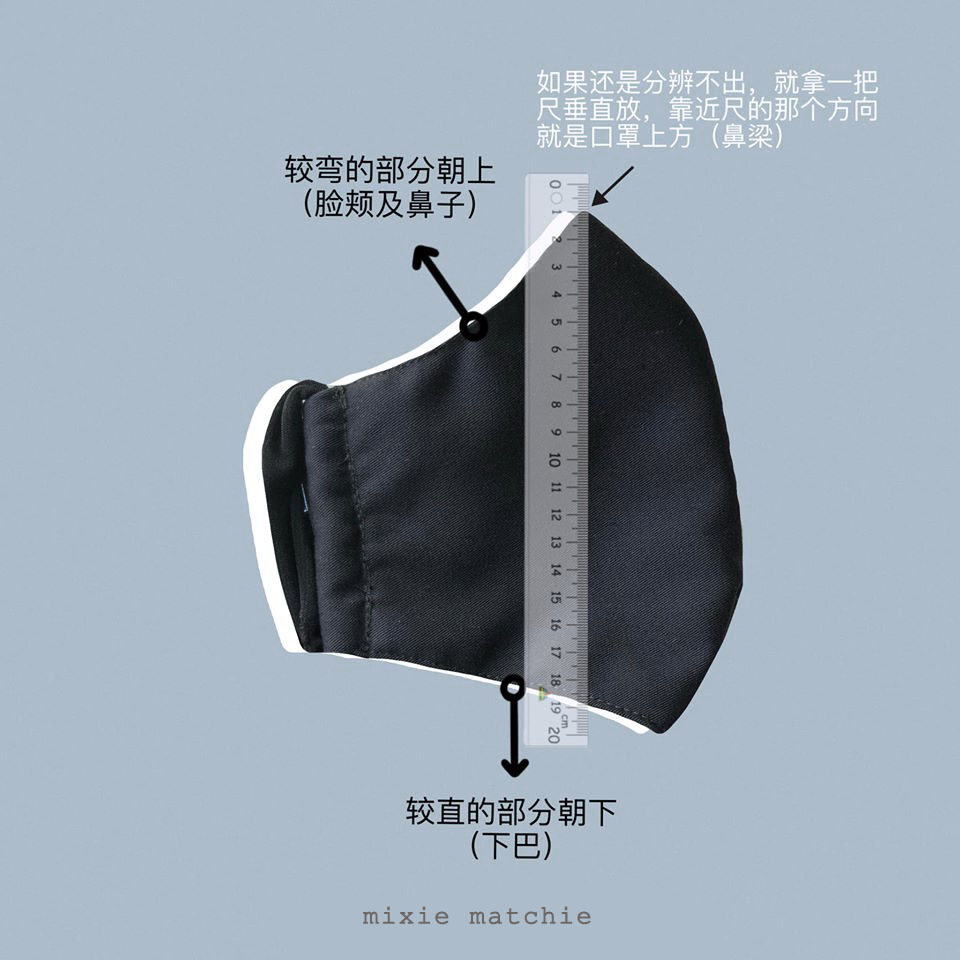 口罩 REVIEW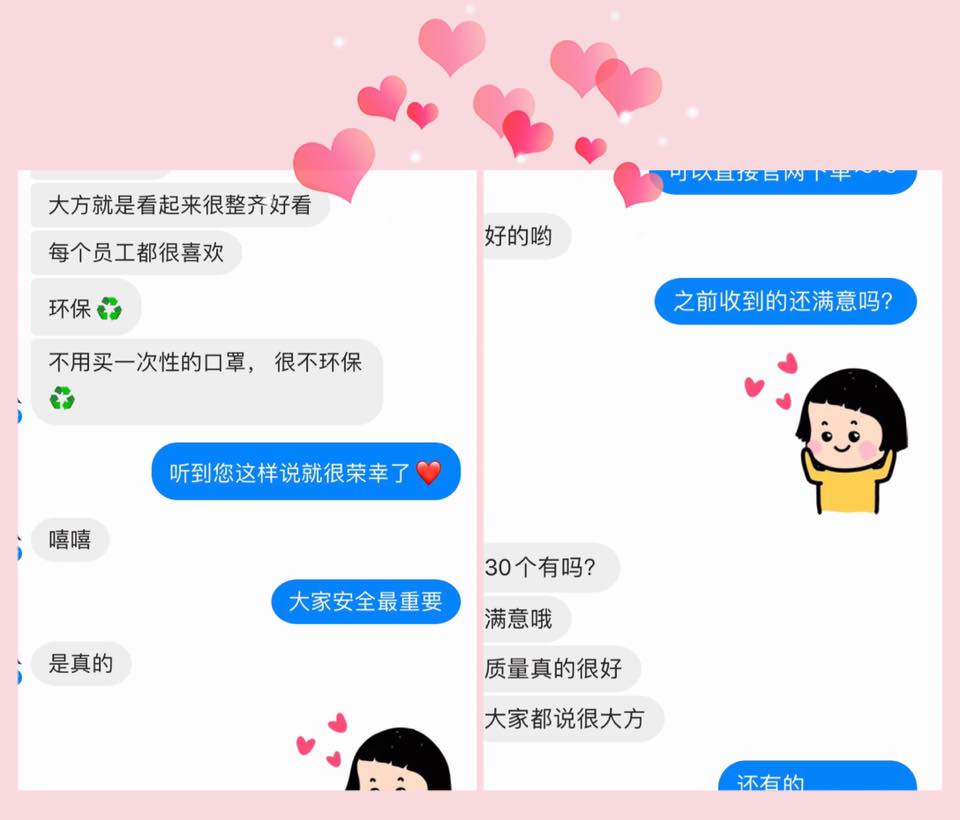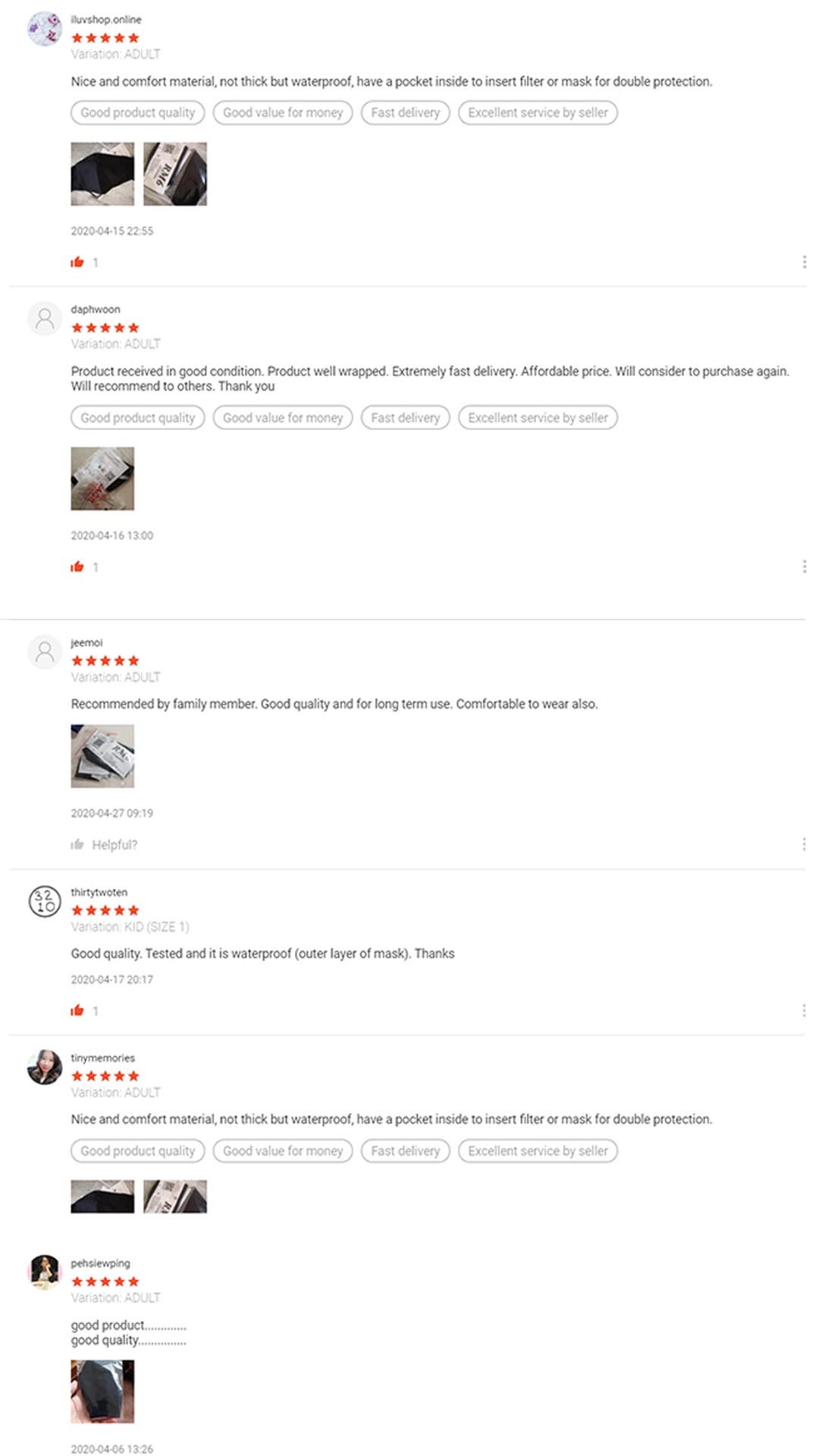 新加坡区请直接联系这边下单:https://www.facebook.com/pefore.official/

点击这里购买
Place your order here
**Bulk purchase for company above 100 pcs, please contact us via FB inbox: Mixie Matchie




---
【最新加强改良版】可清洗并重复使用的口罩
✅ 医疗手术室使用的材质
✅ 附夹层可塞入滤芯 (可放/ 可不放)
✅ 柔软、防水
✅ 3D 立体设计,覆盖面积大
✅ 佩戴起来舒适不勒耳
✅ 容易清洗、快干
---
#品牌
PEFORE (新加坡)

#关于材质
口罩的材质是专门用于医疗用途的面料。该面料极具防水功能。

#关于尺寸
小孩( SIZE 1: 幼童; SIZE 2: 小孩)
成人(SIZE 3: 标准成人;SIZE 4: 大码成人 )
*一岁以下的婴儿不适合佩戴口罩

#关于价钱
无铁线款 Version 2.0
1个 RM16.50/ $5.50

有铁线款 Version 2.1
1个 RM18/ $6
12个 RM16.50 pc/ $5.50 pc


【守护健康,做好防护,由我开始】
- 勤戴口罩,尤其在公众场所或乘搭公共交通工具。
- 勤洗手,使用肥皂或洗手液并用流动水洗手。
- 尽量避免触摸口、鼻、眼。
- 尽量避免到人多的公共场合。
- 尽量避免吃未煮熟的食物。
- 若有发烧咳嗽症状请务必就医。
---
<Disclaimer>
Please kindly understand due to situations that are happening all over the world, the duration of timing to receive the mask might be affected. We kindly seek your understanding on the delays as we work to make sure everyone gets the items they purchase in time.

<Notice>
1) The Estimate Time of Arrivals is just a guideline, the mask might be arrived earlier or delayed. Please be patient and we hope everyone can get the mask in time.
2) Colour will be randomly send out.
3) Double check your shipping address before checking out, as cannot change address after order placed.

*** ATTENTION:
Kindly place your order here: https://www.facebook.com/pefore.official/
* NEW * Medical Grade Fabric Mask Version 2.1
- Premium medical grade fabric and improved design

BRAND: PEFORE (SINGAPORE)
Kids: Size 1 (toddles); Size 2 (children)
Adults :Size 3 ( Adult Standard Size ); Size 4 ( Adult Large Size )
A fabric mask made from a Medical Grade Fabric on the outer layer and Dri-Fit on the inner layer.
The Medical Grade Fabric is has a Teflon finishing which provides it with water repellent function when 100% dry. This fabric has also underwent Nano-Silver treatment.

This is able to act as an additional barrier of protection against the droplets of bodily fluid of other people.
This mask is an added protection.
Our Version 2.1. mask provides the option for one to add in additional filter(s). This is optional since the outer layer fabric is already of medical grade. Additionally, our mouth mask is larger than usual mask that contours your mouth and nose area, giving you the added protection.
It is considerably safer if one is equipped with a mask than none at all, accompanied with strict personal hygiene practices. This mask is able to provide a degree of protection, the rest is up to individuals. Everyone plays a part in making sure we are all safe.